Trishuli River Rafting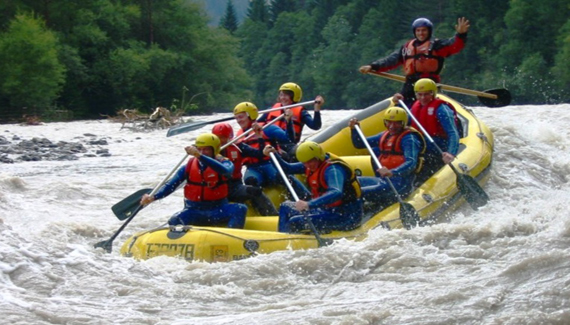 Trishuli river rafting is one of the most popular river rafting in Nepal, which is originated from the holy lake Gosaikunda in Langtang. According to mythological significance, It is belief that lord Shiva throng his trident in the ground to create three springs, that is the source of river and named Trishuli. It is the most easily accessible river rafting from Kathmandu, Pokhara and Chitwan. On this river can do course of day to 03 days trip. It's depending on the availability of time and interest of people. If you want to experience with day rafting trip with full excitement!, you can join from Prithivi highway which is the main highway route from capital city Kathmandu to pokhara and Chitwan.
Day 01: Arrive in Kathmandu.:

On this day you arrive to Kathmandu and we transfer you to your hotel. After arriving at the hotel you rest and rejuvenate and observe the locality. A member of Himalayas Facts Holidays will brief about the itinerary on this same day.

Day 02: Sightseeing in Kathmandu city and Patan City::

While our backend personnel will be busy making arrangements for the day to come, we would take the privilege to go around the city and look at some interesting historical relics. On this day we would visit Swayambunath stupa, famous as monkey temple as well, Basantapur Durbar Square, an ancient palace courtyard, and Patan Durbar Square world heritage sites.

Day 03: Kathmandu- Charaudi Trishuli Rafting ( 85km) 03 hours::

After breakfast drive to Charudai Red House, where from the day rafting trip beginning. Our guide will give short brief about the Trishuli rafting and its safety. After briefing start to hitting a few class 2 or 3 rapids called "LADISE DELIGHT", Stop for a lunch at bitch. After lunch continue rafting hit rapid "UPSET" and "SURPRISE" after finished the trip drive back to Kathmandu. Overnight in Hotel.

Day 04: Departure from Kathmandu.:

We help you transfer to the Airport according to the schedule of your flight. With heavy heart and excitement of seeing in future we wave off for this time.