Nepal Photography Tour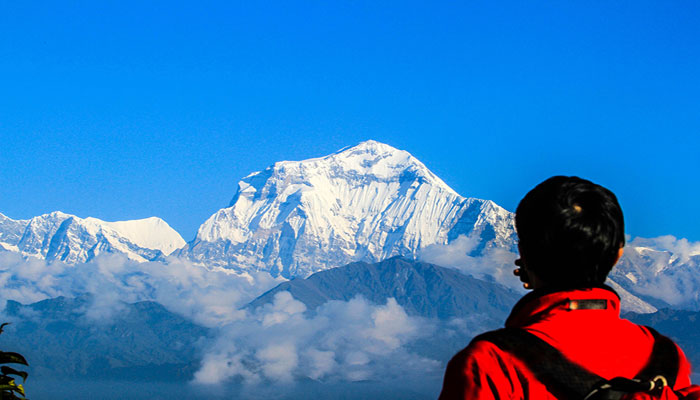 Nepal Photography Tour is one of the most versatile tours in Nepal, offered by Himalayas facts holidays. In order to fascinate photography enthusiasts in Nepal, one must offer every element in a country and this tour exactly does that.
Travelling to Bhaktapur, the medieval gem of Newari culture, the hill station of Bandipur, an ancient rest area of Silk route with the phenomenal view of the Annapurna range on the north, touristic capital of Pokhara which offers you a majestic view of the mountains in Annapurna massif, adding up, the reflection of the mountains on one of the most beautiful Fewa Lake, the most vivid land in the Nepalese territory which offers an across the street view of soaring mountains and finally the exotic wildlife of Nepal's first ever national park which is home to many rare species and all of this within two weeks time provides you a astonishing occasion to capture moments of lifetime.
Day 01: Arrive Kathmandu (1,350m):

On this day you arrive to Kathmandu and we transfer you to your hotel. After arriving at the hotel you rest and rejuvenate and observe the locality. A member of Himalayas facts holidays will brief about the itinerary on this same day.

Day 02: Visit Kathmandu:

While our backend personnel will be busy making arrangements for the day to come, we would take the privilege to go around the city and look at some interesting historical relics. On this day we would visit Swayambunath; famous as monkey temple as well, Basantapur Durbar Square; an ancient palace courtyard, and Patan Durbar Square.

Day 03: Visit Bhaktapur city:

Only 14km east of Kathmandu lies the ancient dwelling known as the city of Bhaktapur. This is city is a treasure and unsoiled reflection of medieval Nepal and is an artistic, archaic courtyard. The main appeals of this city is the prehistoric Durbar square, with its 55 windows, the pagoda style houses and temples, the pottery square; where people spend all day making clay pottery, and the unrefined way of life. It is one of the most wonderful destinations in Nepal Photography tour, where we can spend a night in the middle of these age old houses and custom and feel the essence of medieval times.

Day 04: Drive to Bandipur:

After viewing magnificent sunrise over the Himalayas and grabbing our breakfast we make our way to Bandipur. Bandipur is around 150km west from Nagarkot. Bandipur is a very rustic settlement from the time of ancient Silk route era and because of its preserved ancient ambiance and the view of Annapurna in the distance makes it more beautiful. Although it depends on traffic condition, it usually takes around 7 hours of drive.

Day 05: Drive to Pokhara:

After sunrise, breakfast and doing a miniature side seeing in Bandupur, we head towards the most scenic city of Nepal, Pokhara. Pokhara is around 80 km away from Bandipur and is a very beautiful destination which offers close view of mountains in Annapurna Massif. We reach Pokhara in around 3-4 through beautiful highway carved out on lush green hills, along one of the major tributaries. After reaching Pokhara we freshen up and see the periphery of Fewa lake.

Day 06: Fly Jomsom , hike to Kagbeni:

For Jomsom we need to board an early morning flight as afternoon it is disrupted by heavy gust of wind. The flight itself is a beautiful experience, as we take off from Pokhara we witness beautiful mountains of the Annapurna region and further we see beautiful arid landscape with the view of Nilgiri, right next to the window. As soon as we land, we collect our luggage and get on our hiking boots. We hike on almost flat and desert land, the hike is very easy and the mountains make it beautiful.  We walk on the banks of Kali Gandaki until we reach the fortress like village of Kagbeni.

Day 07: Drive to Muktinath:

After exploring the myths and the culture of Thakali; the tribal inhabitants of Kagbeni, we advance uphill on off road track, on a jeep. Immediately after Kagbeni we take sheer uphill and immediately we experience thin air. Further up we see beautiful settlements and the flowers of buckwheat making the ambiance. Reaching Muktinath we experience the religious harmony; in the town where people practice Bon religion lies the holiest shrine of Hindus. Majority of pilgrims are Hindu's and the priest is a Buddhist nun.

Day 08: Drive back to Jomsom:

After spending a night in serene ambiance of Muktinath, we hop on a vehicle to Jomsom. Jomsom is a nice place to be for the day and experience the afternoon wind explosions, the mountains in Nilgiri range and even walk up to the monastery or do small hiking if interested.

Day 09: Fly Pokhara, explore city:

Early morning flight to Pokhara and reach by 20 minutes and after resting our bags, we can either start this day before daybreak by visiting to Sarangkot and viewing the sunrise or relax and begin late in the morning by enjoying the lake life. Pokhara is a city of ancient settlements and temples besides the paranormal lakes and awe-inspiring mountains. We would also see the famous shrines of Tal Barahi and Bindabasini.

Day 10: Drive to Chitwan:

We spend another day on the roads, along the major tributaries, on Nepal's one of the major highways. We spend almost 5 hours on the highway to cover 150 kilometers.

Day 11: Jungle photography in Chitwan National Park:

Today is an Exciting day and we begin our day with complete enthusiasm. After breakfast we head to Elephant ride venue and take the ride and enter lush green forest and witness some of the rarest wildlife in their most purest form. As the day picks up we head towards Budhi Rapti for Canoeing, on this shallow river we will see some of the largest Ghariyal's and Crocodile, basking in the sun, very closely. We will finally visit the elephant breeding center before we call it a day with the most wonderful dinner and cultural program. There are other fascinating sites like Tiger reserve, and it is home to 700 species of wildlife and we have thousands of opportunity to capture them with our camera.

Day 12: Drive to Kathmandu:

On this day we have our breakfast by 6:00 a.m. in the morning and make our way towards toward Kathmandu. The drive takes around 7 hours through bends of lush green hilly terrain and along the major tributaries, with couple of breaks in between for snacks and lunch.

Day 13: Visit Patan City:

Patan also known as Lalipur means beautiful, and out of the three cities Kathmandu, Bhaktapur and Patan, Patan is the oldest and the most beautiful. Now Patan is only a suburb of Kathmandu metropolitan city and the one which is not very frequented by tourists. This destination also holds the best museum out of the 3 and also embraces the best display of prehistoric Malla dynasty.

Day 14: Departure:

We help you transfer to the Airport according to the schedule of your flight. With heavy heart and excitement of seeing in future we wave off for this time.
What our clients say?