Nepal Bird Watching Tour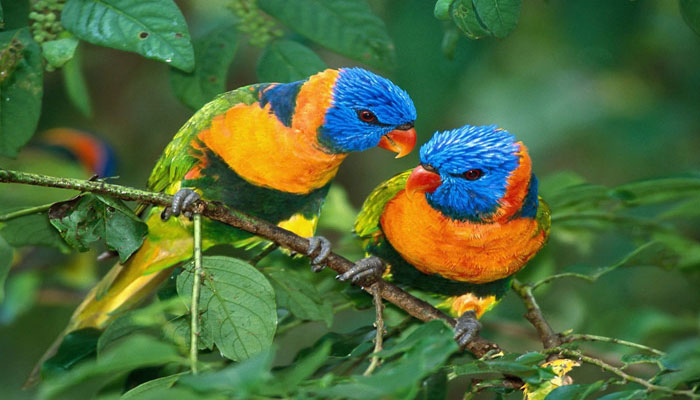 Nepal bird watching tour likely to witness eagles and vultures scanning the skies of Kathmandu scavenging the city, Dayal and magpie – Robin singing melodious songs every morning and soaring of striking birds over the heads and on the roofs of the houses. The presence of Nepal also displays that this country is truly natural.
Nepal is a small country and only holds 0.1% of the world's land but despite being very small it holds world's 10% of the birds' population and 76 species out of all are endangered ones. More than 850 species of birds dwell in Nepal and most of them have made the hilly terrain of Nepal as their favorite region in the country. There are birds who have adapted to the abundance and the heat of the national park in the lower flat lands and it is rare but still some species have acclimatize to the cold climate of the higher altitude.
This Nepal bird watching tour takes you to the hilly terrains on the outskirt of the Kathmandu valley and the lower lands of Chitwan and Koshi tappu but all at the comfort of a transportation means. There are no particular seasons for Bird lover in Nepal, February and March attracts a huge flock of migratory birds travelling to Siberia and rest of the season is for crows, raptors, storks, herons, egrets, griffon, kestrel, hoopoe and many other species.
Day 01: Arrival in Kathmandu.:

On this day you arrive to Kathmandu and we transfer you to your hotel. After arriving at the hotel you rest and rejuvenate and observe the locality. A member of Himalayas facts holidays will brief about the itinerary on this same day.

Day 02: Kathmandu Valley Sightseeing:

While our back end personnel will be busy making arrangements for the day to come, we would take the privilege to go around the city and look at some interesting historical relics. On this day we would visit Swayambunath; famous as monkey temple as well, Basantapur Durbar Square; an ancient palace courtyard, and Patan Durbar Square.

Day 03: Kathmandu-Godavari Botanical Garden:

This will be an exciting chapter in the book of Nepal bird watching tour. This botanical garden is located in Lalitpur on the foot of Phulchoki; the tallest hill surrounding the Kathmandu valley. The garden has a special garden, terrace garden, water garden, fern garden, Japanese style garden, rock garden, rose garden, lily garden and conservation and educational garden and homes hundreds of rare vegetation which fosters different species of birds. This is an excellent opportunity to take pictures of some rare flora and fauna.

Day 04: Godavari-Phulchoki Hill-Kathmandu:

After accommodating in the serene Godavari, we head up on our vehicle to the zenith of Kathmandu, the Phulchoki. Phulchoki first off all offers beautiful scenery of the distant mountains with an unparallel view of Kathmandu. It is a beautiful hill top with a lord Shiva temple with prayer flags, and with variety of butterfly and birds.

Day 05: Tour in Nagarjuna Forest and Shivapuri Watershed Wildlife Reserve:

Nagarjuna – Shivapuri forest reserve spreads out 159km. sq and covers majority of Kathmandu's surrounding hills. This protected area is the heaven for birds in the periphery of Kathmandu and surrounding and homes around 318 species of birds. The wildlife reserve offers an excellent opportunity to not only witness the birds but some rare species of small wild animals as well. Some of the interesting birds include Eurasian eagle-owl, slender-billed scimitar-babbler, white-gorgeted flycatcher, barred cuckoo – dove, and golden-throated barbe

Day 06: Kathmandu-Chitwan ( 160km, 5 hrs).:

On this day of Nepal Explore tour we begin our day early after our breakfast in Kathmandu. After packing our bags and boarding the vehicle, we embark on the most major and busiest highway in Nepal. After around 100 km we leave the highway behind and get on the new highway carved on the hill along Narayani River. Around 2-3 hours of ride we enter the flat land and further to the protected area of Chitwan National Park. On this very day we can have the fun of River beach and see the locality and observe the culture.

Day 07: Birding at Chitwan:

Chitwan is Birdwatchers paradise, there are early morning, mid day, evening and mid night birds and over 543 of permanent bird species. There are several migrant species of bird those fly over for spring, summer and winter and some endangered species for whom the alluvial grassland has been permanent homes. True birdwatchers do not find a day enough for the most exotic national park in the country

Day 08: Chitwan-Koshi Tappu Wildlife Reserve 350km:

Koshi Tappu wild life reserve and Chitwan national park is 250km apart on the Terai terrain of Nepal. Kosi Tappu comprises of three districts and spreads out wide to 175 km. sq. and it is all about mudflats, reed beds and freshwater marshes on the flood plain. Notable 455 species of birds are found in Koshitappu. On the same day after observing the birds we head to Biratnagar and call it a night.

Day 09: Koshi Tappu:

Full day Bird watching program

Day 10: Flight back to Kathmandu.:

We can either spend the morning visiting this hot and humid flat land or board a 40 minute flight back to Kathmandu.

Day 11: At leisure in Kathmandu.:

On this day you can either do the errands. This day would be perfect for strolling around the market of Thamel for shopping, food and picturing lives of people making their way through the bustling crowd.

Day 12: Back to onward destination:

We help you transfer to the Airport according to the schedule of your flight. With heavy heart and excitement of seeing in future we wave off for this time.
What our clients say?